December 12, 2013
Ericka Lewis
Social media channels soared to great heights for creative marketing this year. We have all been amazed with some of the most creative marketing efforts we've seen by far! Brace yourself for our top 10 picks of the most influential social media marketing campaigns of 2013.
1. WestJet Airlines Christmas Miracle
Good 'ole Canada's WestJet Airlines topped our social media marketing campaign charts! This week, Canada's West Jet Airlines went viral with a spectacularly awesome and heartwarming video of lavish gift-giving featuring Santa.
Airports in Toronto and Hamilton, Ontario were filled with the Christmas spirit as 250 passengers unwittingly took part in the generous campaign. Video booths were set up in boarding pass counters where passengers recorded their Christmas wishes on a live chat with Santa before heading on a four-hour cross-country flight to Calgary.
The passengers wished for all kinds of things -- from undergarments to Android tablets, cameras, scarfs, and big screen TVs. Little did they know, WestJet staff in Calgary were recording their Christmas wishes behind the scenes and rushed to the stores to purchase and wrap the holiday goods in time for the flight's arrival. The passengers were caught in cheerful surprise as gifts with their names flooded the baggage claim. The airline posted a video of their campaign on YouTube and garnered over 2 million views in just 2 days!
2. Bat Kid Saves San Francisco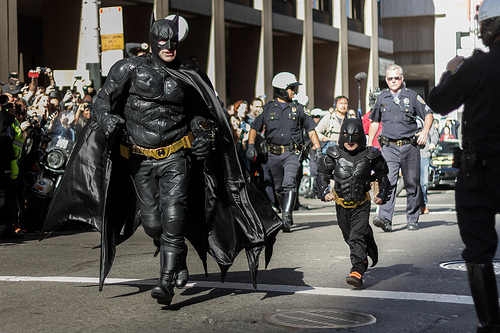 A little boy stole our hearts last month as he dashingly rescued a damsel in distress and San Francisco Giant's beloved mascot Lou Seal from the villainous ploys of the Riddler.
#SFBatKid tells a wonderful tale of how the power of social media moved the hearts of a whole entire city and earned the support of teary-eyed spectators worldwide.
The campaign was planned and directed by the Make-A-Wish Foundation for a little boy whose ardent wish was to become Batman. The spirited boy battled acute lymphoblastic leukemia, a lethal condition since birth. Perhaps it was the fact that the little boy faced with adversity asked for an innocent desire to portray a superhero we have all grown to love, or maybe the timing of the campaign which was done just before Thanksgiving. Whatever it was, the campaign took flight and inspired everyone around the globe.
Armed with the hashtag #SFBatkid, the campaign went viral and all of San Francisco found themselves taking part in the heartwarming adventure. Thousands of people took the time out of their busy routine to volunteer and take part in the heartwarming quest to make the boy's dream come true, including the mayor himself. This campaign showed everyone how social media marketing can bring the community together to accomplish a wonderful cause.
3. 'Carrie' Telekenetic Coffee Shop Surprise
Carrie, the remake of the hair-raising horror movie of the 80s created a brilliant marketing stunt true to its namesake.
The marketing and production crew of the movie joined forces in creating a terrifying prank in a coffee shop sure to make the patrons run out of the shop and, well, hopefully into the movie theater! The coffee shop was outfitted with fake walls, moving chairs, moving tables, falling books, a stunt man, and an actress to create a terrifying scene of telekinetic haunting in true Carrie fashion.
Least to say, the priceless horrified looks on the patrons' faces made for a great viral video that rocked over 50 million views thanks to genius pranking skills of the creative crew and the power of social media.
4. The Gnome Experiment by Kern & Sohn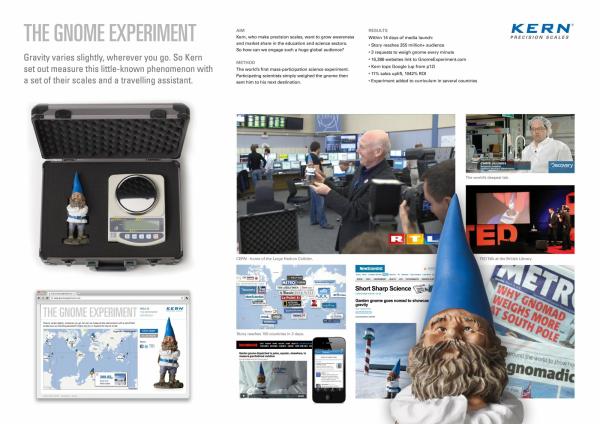 Kerns, a precision scales company based out of Germany, needed to grow their reputation and revenue by targeting laboratories and the education sector. This prompted the company's social media marketing strategy team to create a campaign aimed at involving their audience in a worldwide experiment to increase engagement and brand awareness.
Because the Earth's gravity varies depending on where you are on the planet which meant that the weight of matter also varies, the company brilliantly took on a global experiment that highlighted the edge of their product. While most scales cannot register the slight fluctuations of weight based on geographic location, a Kerns scale can!
The experts at Kern & Sohn deployed what the so-called "Gnome Kits" which included a gnome statue and a Kern scale to scientists around the world. They invited social media audiences to join the experiment by going online and requesting Gnome weighing kits for their areas. Fun for the sake of science exploded as people proudly escorted their gnome and scales to different landmarks around the world and shared photos and findings on social media channel and the campaign's website. Once the Gnome reached the South Pole, the media took notice.
Within two days the story reached over 355 million people in 152 countries with an average of three requests per minute from people wanting to "weigh in". After a month, 16,386 websites had linked to the experiment giving Kern & Sohn a giant push to number one on Google search engine results for precision scales. The numbers said it all. Kern and Sohn's received a whopping 21% increase in sales and a 1042% return on investment.
5. Real Beauty Sketches by Dove
Dove beauty supplies had a very specific goal in mind when they launched their Real Beauty Sketches campaign in April of 2013. They wanted to generate more sales and leads by reducing their overall environmental footprint and increasing positive social impact. Their social media marketing team took a close look at their biggest consumer group -- women. They investigated a striking trend in behavior of the self-perception of women and came to a single significant recognition:
Women are their own worst critics.
The challenge was to create a campaign that encouraged beauty as a source of confidence. Dove hired an FBI sketch artist to illustrate real women and produced a video documentary of an experiment they conducted. The artist produced two portrait drawings of the women without seeing their faces -- one as described by the subject of the portrait and another as described by an acquaintance of the subject. The difference between each sketch was astonishing.
Whilst the women focused on their physical flaws, their acquaintances saw and described the beauty in them. When the women saw this notion reflected on the portraits, they were moved. And so were the viewers.
To date, over 114 million people have watched the video which went viral on social media outlets. The compelling video also became the number one viewed online video ad of all time within a month of launching. It also holds the record for the most shared video ad of all time.
6. Oreo's Super Bowl Tweet
Some successful social media campaigns are simply the result of taking advantage of opportunity. Strike when the iron is hot, as the old adage goes.
During the third quarter of Super Bowl XLVII, an infamous power outage at the Superdome caused a 34-minute delay in the game. While other companies mulled around during the outage, Oreo's social media marketing strategy team sprung into action.
With over 100 million viewers tuned in to their TV screens actively ranting about the glitch, Oreo's witty tweet dominated social media channels.
The company had an excellent marketing team on standby to take advantage of super bowl highlights. Sure enough, it was an eventful night and their preparation payed off. In the wake of the outage, Oreo took to Twitter, immediately tweeting "Power Out? No problem. You can still dunk in the dark."
Within minutes, the message took flight, gaining more than 16,000 retweets and more than 20,000 likes on Facebook – from a simple witticism executed at precisely the right moment. For this cookie company, timing was everything.
7. #DancePonyDance by Three Mobile UK
Three Mobile wanted to push a campaign that would show they can relate to their customers. Enter, a dancing pony named Socks.
The company simply understood what many people are using the Internet for – silly, humorous video sharing. So the company's social media marketing strategy team created their own silly short and a neighing star was born.
The short featured Socks, a little pony with a lot of attitude moon-walking throughout Shetland, Scotland to the tune of 'Everywhere' by Fleetwood Mac." The tagline at the end of the short puts it simply, "Silly Stuff. It Matters"
To date, the video has gotten over 5 million views on YouTube, 863,958 Facebook shares and 22,584 Twitter shares. It is estimated to be the 7th most viral UK ad of the year and it only took 2 weeks to get there!
8. Do Us A Flavor by Frito-Lay
Frito-Lay, the popular snack company, wanted to develop a campaign that would increase consumer engagement with their brand.
So the company created a campaign that allowed their audience to know that their opinion matters, that they have a say and that the company is listening.
The campaign was aimed at engaging with consumers through social media channels and to stretch beyond the shelf life of an average marketing splash.
The 'Do Us a Flavor' campaign accomplished both. The initial launch of this campaign was in October of 2012. The company raised the bar to encourage everyone to participate by offering $1 million dollars to the winner (or 1% of the 2013 net sales for the winning product).
Over 3.8 million people across 14 countries submitted their ideas for the next flavor craze through a Facebook app created by Frito-Lay. The campaign generated 955 million organic Facebook impressions and 1.26 billion PR impressions, boosting sales by 12%.
As planned, the campaign didn't stop there. It stretched into 2013 with three finalist flavors:
Cheesy Garlic Bread

Chicken & Waffles

Sriracha
Early this year, the company stocked shelves with these consumer picked flavors and once again took the decision to the social media channels. Consumers could try the new flavors and vote for their favorite online.
And the winner…Cheesy Garlic Bread!
9. The Poop Tweet by Smart USA
Smart USA, the company behind those tiny and funny looking smart cars is well aware that their product are often the butt of automobile jokes. So they needed a way to to get involved in the conversations surrounding their cars.
Their social media marketing strategy team decided to join in the fun with a little humor that stood up for the quality of their product.
The solution came to them in the form of one twitter user's stinky tweet.
@adtothebone said, "Saw a bird had crapped on a Smart Car. Totaled it."
The Smart USA social media marketing strategy team responded to this joke with one hilariously absurd fact – 4.5 million pigeon poops were needed in order to damage the Smart Car's tridion safety cell.
Needless to say, the creative response went viral, acquiring over 22 million impressions in three days and landing on the top page of Reddit twice. Smart USA increased its Twitter followers by 1,755%.
10.WATERisLIFE Campaign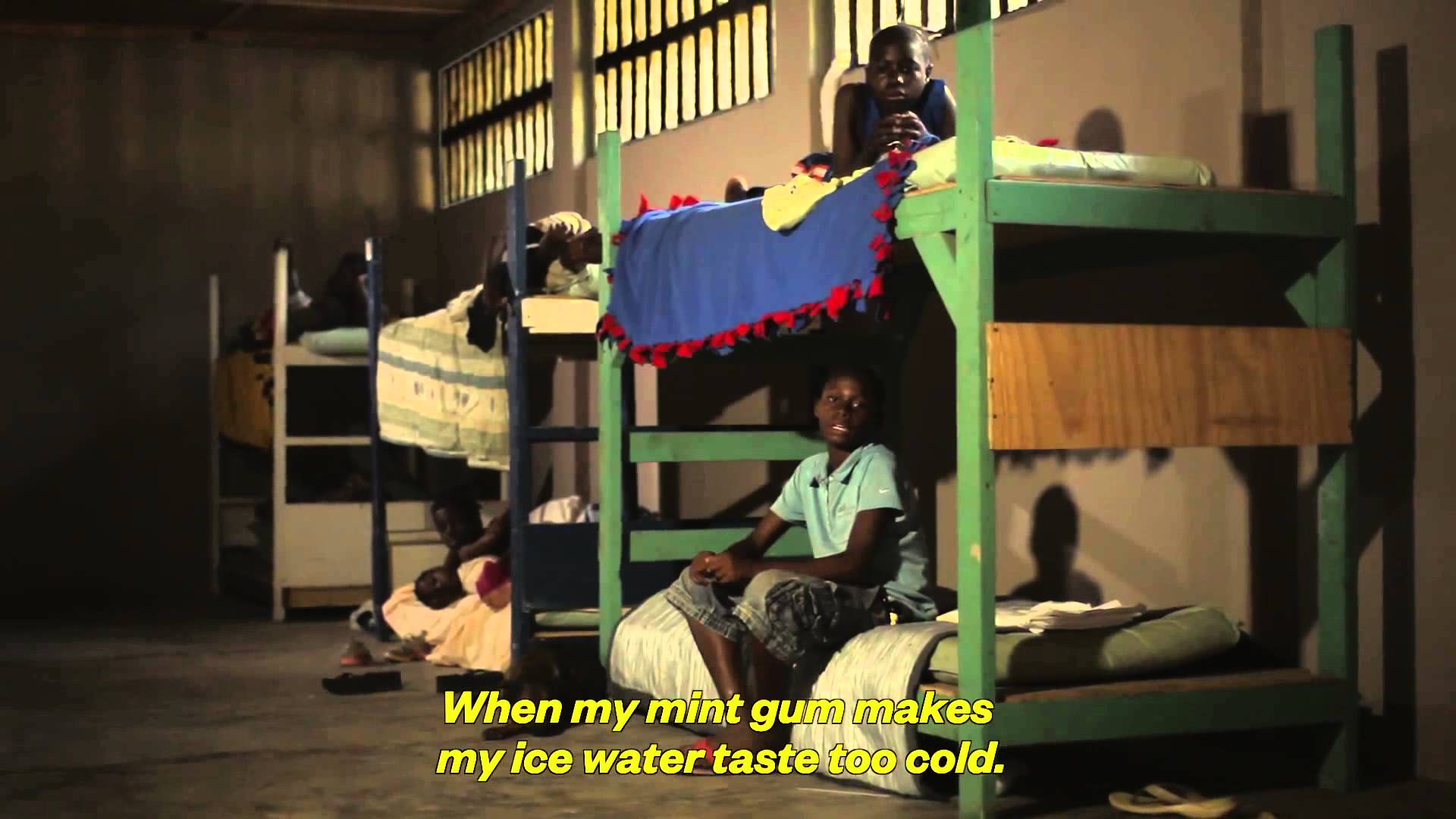 WATERisLIFE is a non-profit organization that strives to bring clean water to those in need. Their long-term goal is to save lives and transform villages in dire need of water to self-sufficient thriving communities. As with any non-profit looking to raise awareness, WATERisLIFE needed support.
Their social media marketing strategy team took a unique approach. Instead of starting a new Internet trend to build awareness, they decided to end one. The challenge was figuring out how to do so without offending followers of the trend while inspiring action at the same time.
The organization set out to reverse the popular '#firstworldproblems' trend used to voice silly complaints of the privileged -- tweets such as the ff:
"I hate it when my phone charger won't reach my bed."

"When I go to the bathroom and I forget my phone"

"I hate when my leather seats aren't heated."

"When my mint gum makes my ice water taste cold"
WATERisLIFE filmed a documentary featuring the men, women, and children in Haiti reading the hashtagged tweets. The video showed them in a real setting where their poverty and strife is apparent, a stark contrast far detached from the tweets they were reading. The contrast highlighted #firtsworldproblems as downright ridiculous and ignorant. The project took a team of eleven people four months to complete.
The video ended with a striking notion – "First world problems…aren't problems."
The video was an absolute success. The message was received with gratitude as audiences began to share what they were thankful for in place of first world problem complaints. In just four days the video received over 1 million views. Since it's debut, the views have more than doubled.
Ultimately, the campaign generated a generous response of 1 million days worth of clean water for poor communities.
The Takeaway
Be Creative, Be Sensitive, Be Original
You can inspire a great deal of attention by awakening the curiosity, affection, and trust of people. Marketing challenges such as low engagement levels, limited budgets, and even negative publicity are not necessarily an impediment to the success of your campaign, but an opportunity to sport your creativity and resourcefulness.
Focus on strategies that create genuine connections between your company and your audience. Remember to add an element of fun and congeniality in your campaigns, but don't forget to offer value. Your social media campaigns can create lasting impressions that determines the bond you will have with your audience and prospects.
On that note, make sure to present them with something unique and riveting. Think about how you can inspire and motivate them to take action.
Like this article?
Check out our picks for the top marketing campaigns in
2015,

2016,

2017, 2018 and

2019.
Topics: